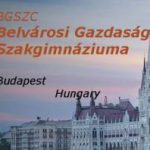 By
BGSZC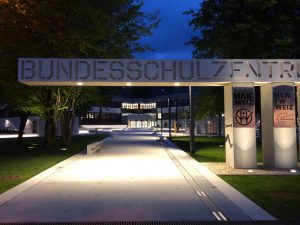 DTSE's 2-year-long programme is just about to come to an end. This project is about how young people become entrepreneurs.
Last meeting was taken in Weiz, Austria in May. We worked a lot but the programs were excellent. Beside the official program we visited Chocolate Museum in Riegersburg and the trip to Graz was very good.
All in all, we are satisfied with the program because it offered useful and memorable projects during the 2 years it ran. That's why it was difficult to say good bye to participants after the farewell dinner last day. We have done a lot of interesting things together. All the countries involved in the Social Entrepreneurship Project attempted to try to find ways of bridging the gap between theoretical knowledge gained at schools and practical skills necessary at workplaces, which scenario encouraged the mutually beneficial sharing of good practices among participants.
We involved a lot of students in the programme but unfortunately only a few students travelled to other the countries to visit participants. These visits were very fruitful. Since then, the students keep in touch on FB and WhatsApp.
We organised 2 conferences in Budapest: organisation was a hard job but it was worth the effort professionally. Students and my colleagues were very helpful, enthusiastic and motivated during the conferences programmes.
During the formal and informal programs, we could discuss many professional, cultural and educational issues with the participants.
The objective of this project was to developing students' recognition of the practical and theoretical aspects of their professional knowledge in the fields of entrepreneurship and communication.
The future continuation of this project is envisaged.