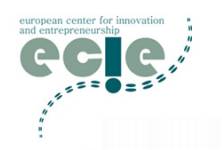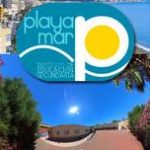 By
Alfonso@Playamar
One of the most important Objectives of the DTSE Project is the sustainability. ECIE  is the association which lies behind the sustainability of DTSE Project, this association will assure that the project will go on.
Edufinet is a very important initiative to improve the financial education in Spain so this  Collaboration Agreement means a great opportunity for both to develop our mission.
This agreement has a very important repercussion in the Spanish national press both in digital and written.
Digital press
Written press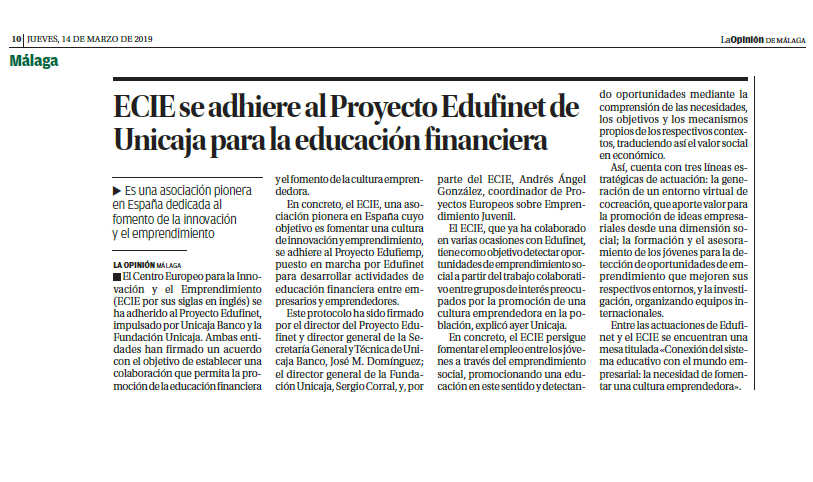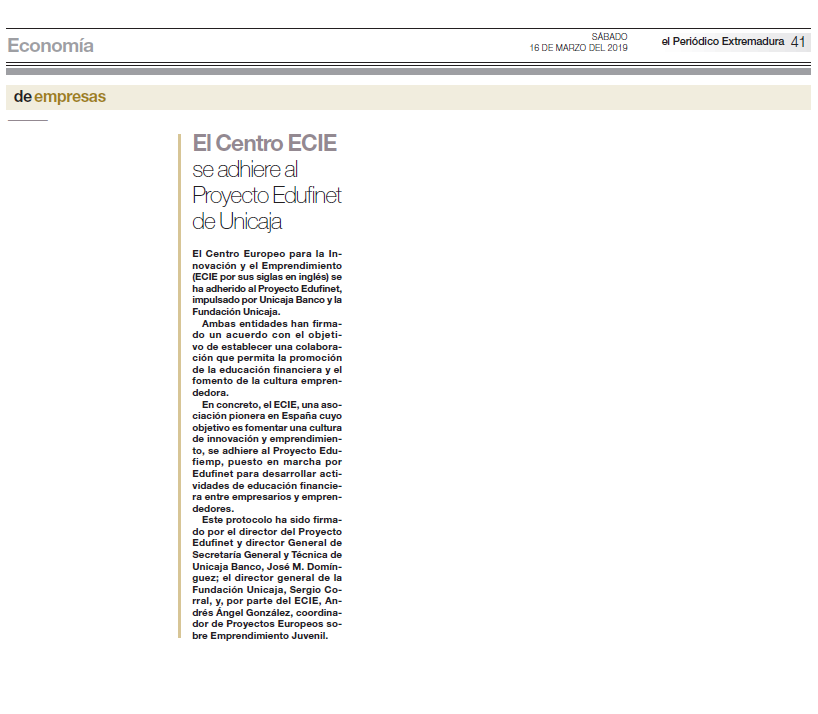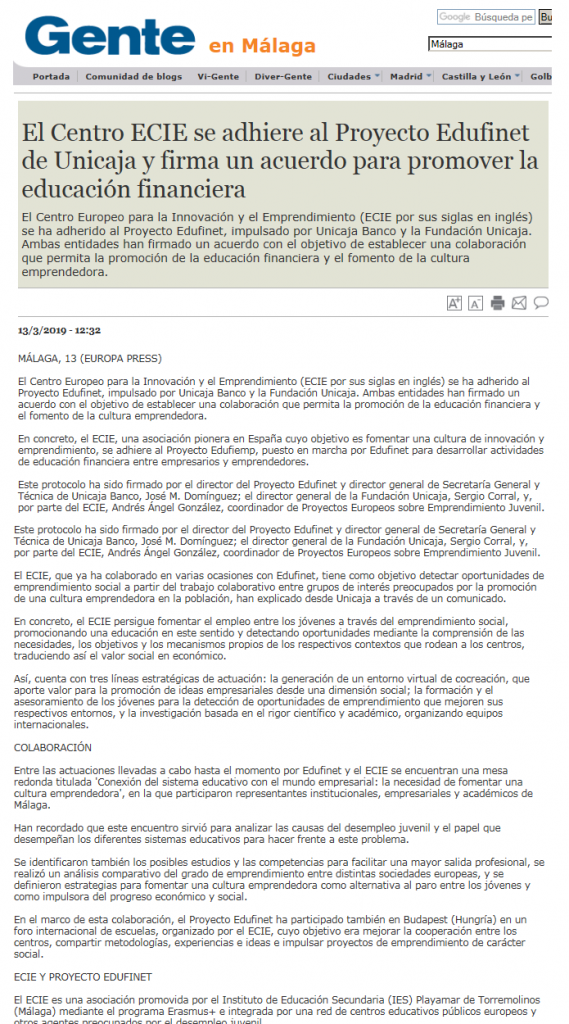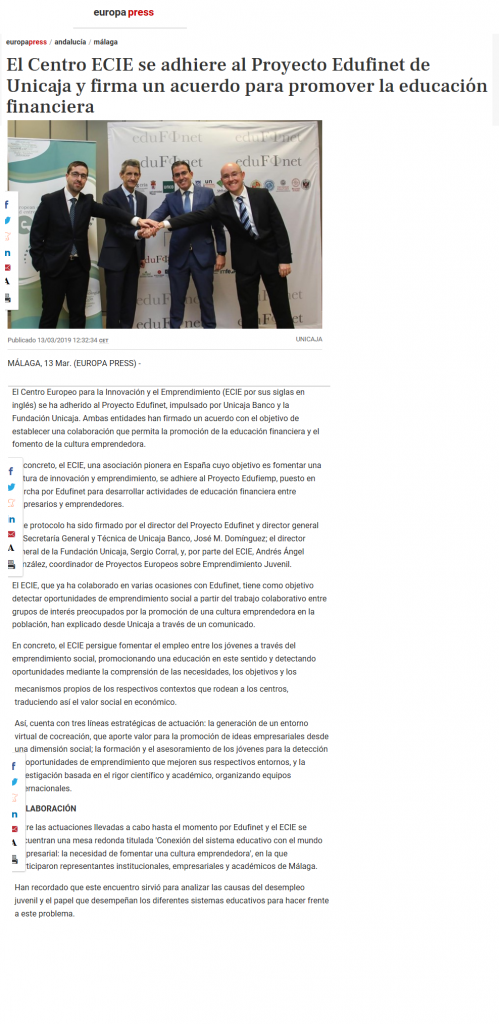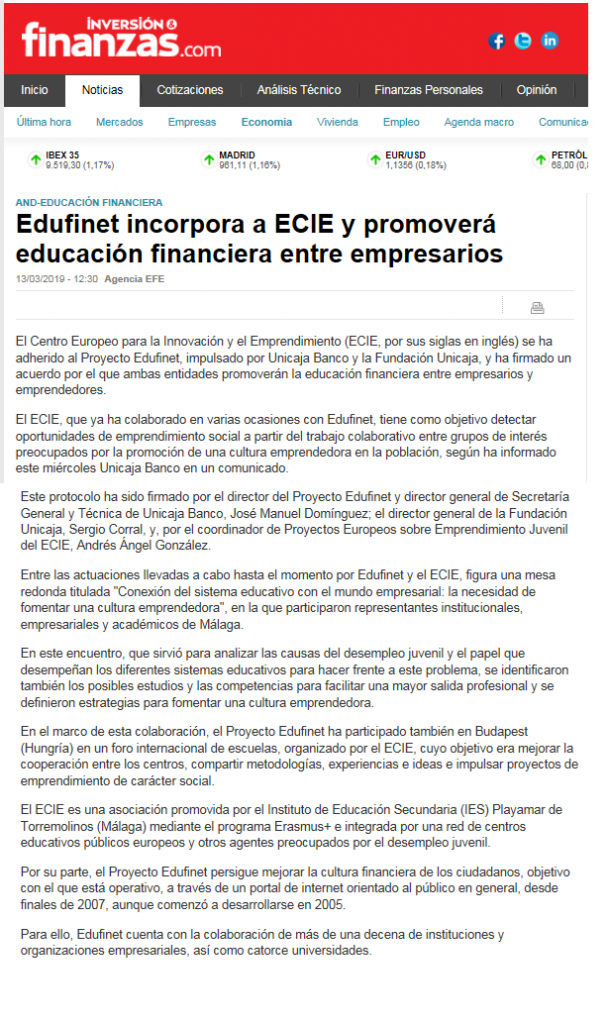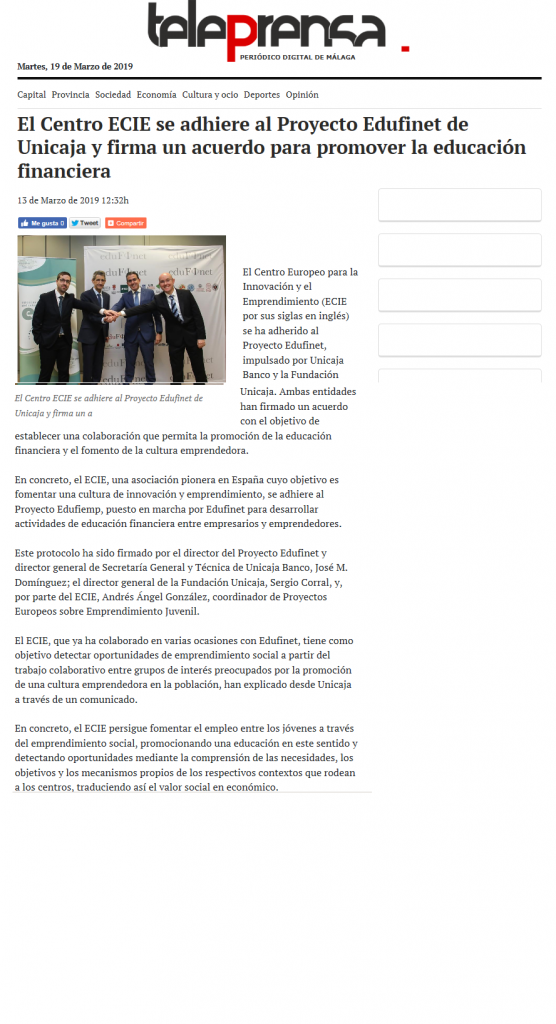 4496total visits,1visits today