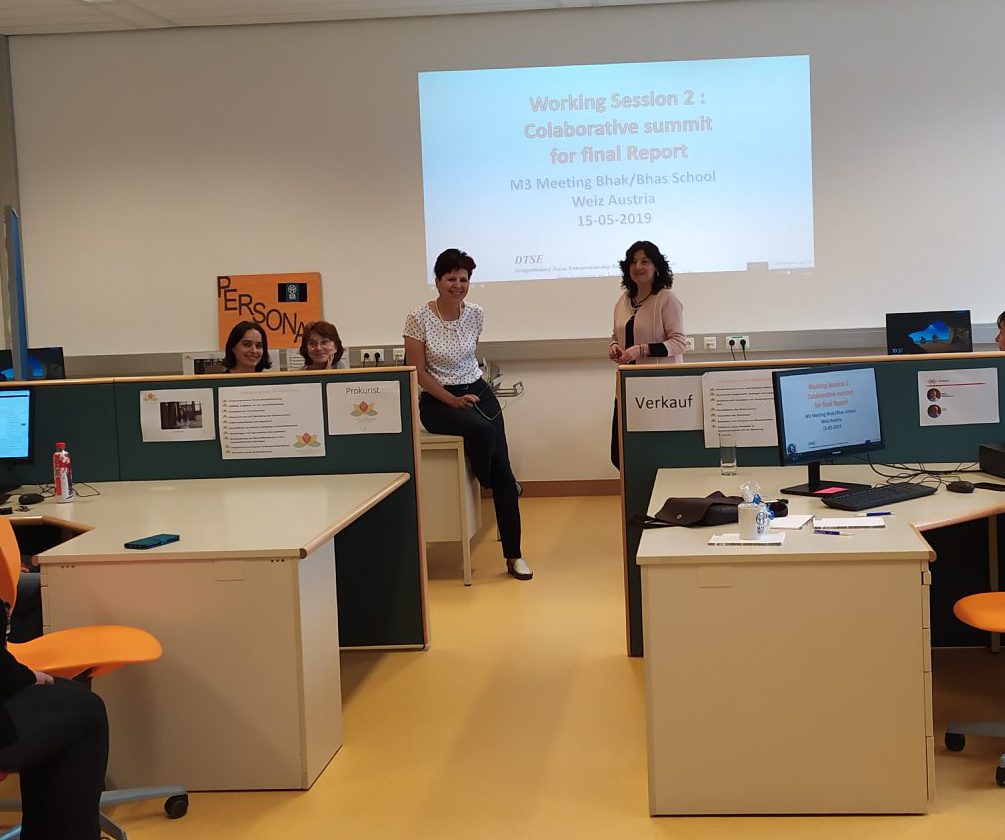 In  15 / 05 / 2019, second day of M3 meeting in Austria, from 9:00 to 11:30. The dtse project team developed a Working session about the Elaboration of Final Report .
Final Report is a chagenging task and more experienced colleages helped others about the information that they must fill in in this form.
Also we worked about some issues.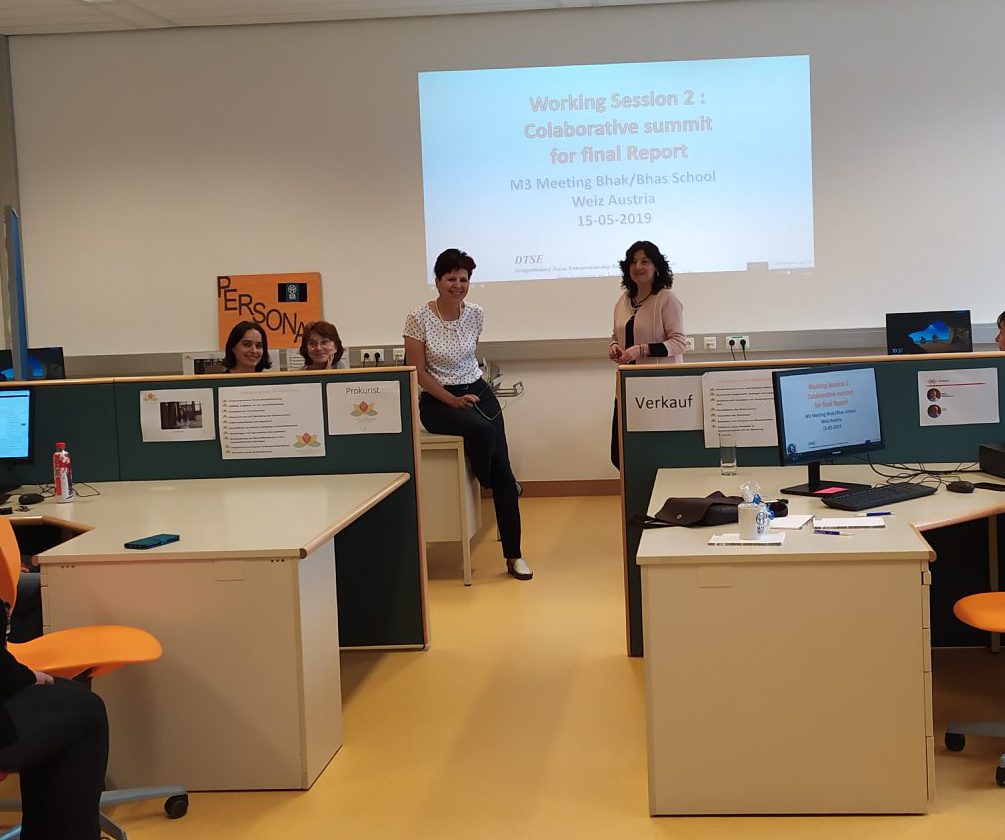 1822total visits,1visits today