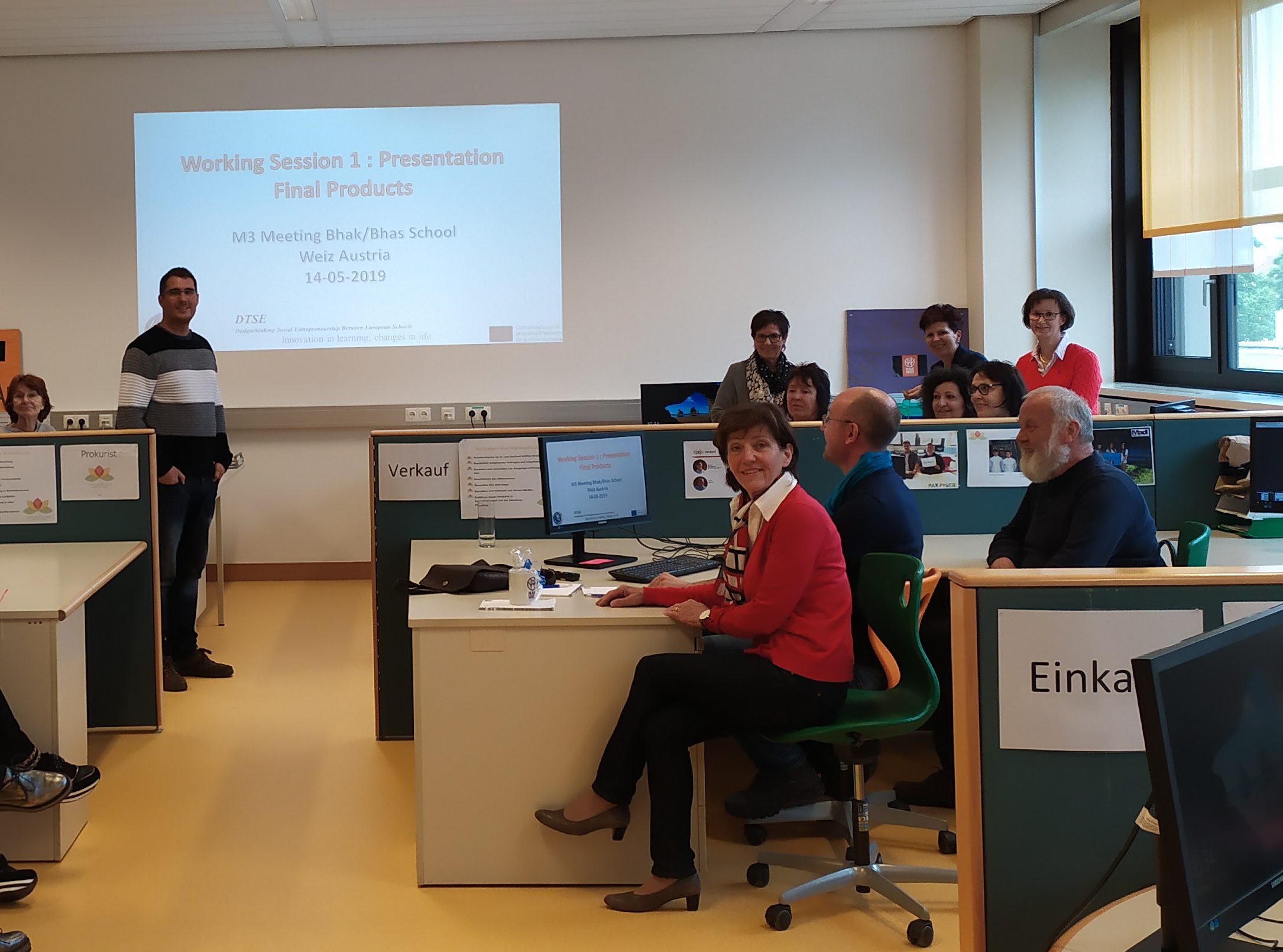 In  14 / 05 / 2019, first day of M3 meeting in Austria, from 14:30 to 17:30. The dtse project team developed a Working session about the Presentation of the Final Products.
Dtse Project have worked more than 100 teachers, in this session coordinators put in common the final products that have been developed in the project, The ones which were obligatory and included in the project and many others that have been developed as side products but very  interesting.
The products that we remarked were
Every Coordinator speaked about the work that they had developed in each of the final products.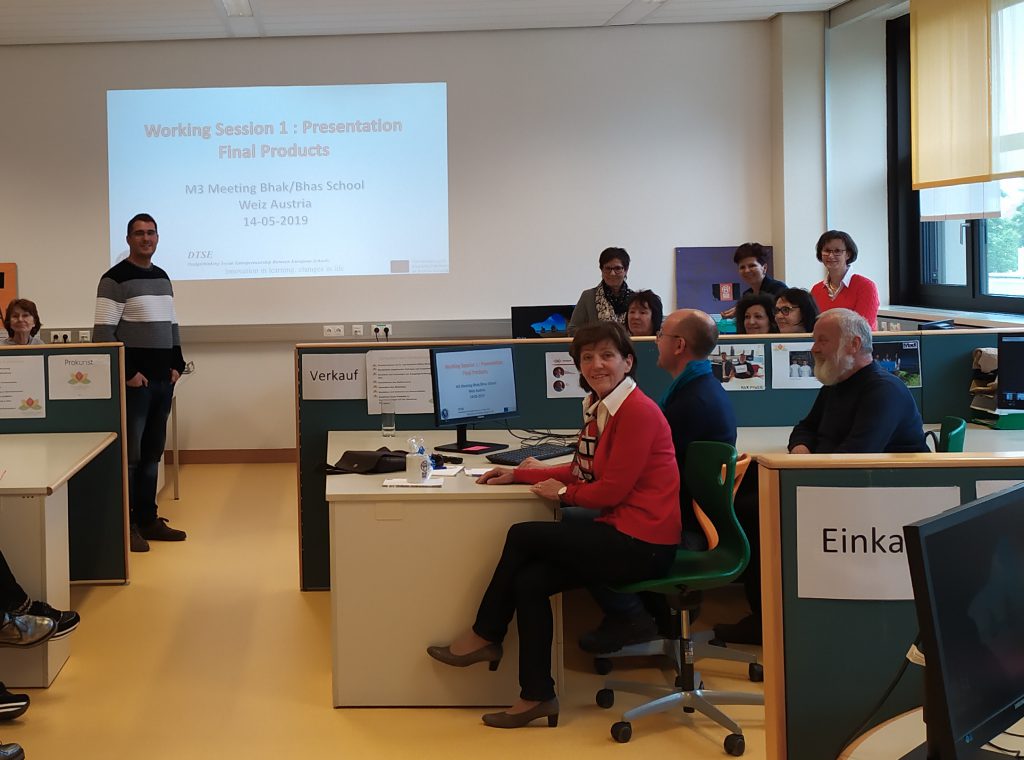 2937total visits,3visits today