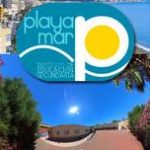 By
Alfonso@Playamar
C3 Spain International Congress Edufinet Congress
In 23 , November 2018, The DTSE components have participated in the The Edufinet Financial Education Congress 'Realities and Challenges' as part of the programmed multiplicity events of the Erasmus project.  This event has been followed by the students of the project by Skype platform.
http://www.edufinetcongress.com
This congress seeks to highlight the importance of financial education. For this, it is expected to have the participation of researchers and speakers from institutions of various fields involved in the development of financial education programs. In this way, different topics will be addressed, such as, for example, the challenges facing financial education, the possible actions to be carried out to enhance it, or the effectiveness of financial education programs.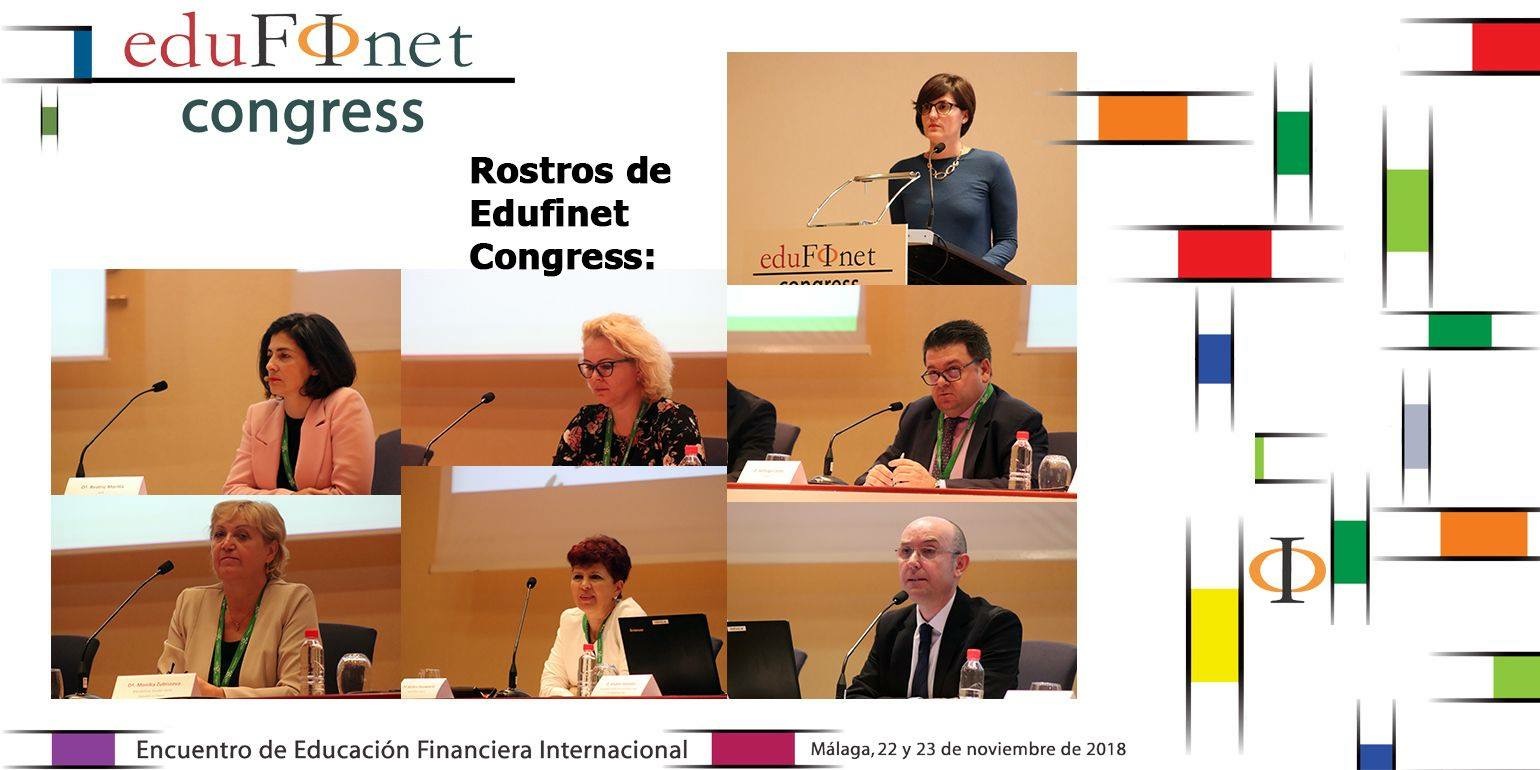 It remains open the possibility of sending "papers" related to the subject, which will be submitted to the evaluation of the Scientific Committee of the Congress as a previous step, in its case, its dissemination in the same and its publication in the book of minutes.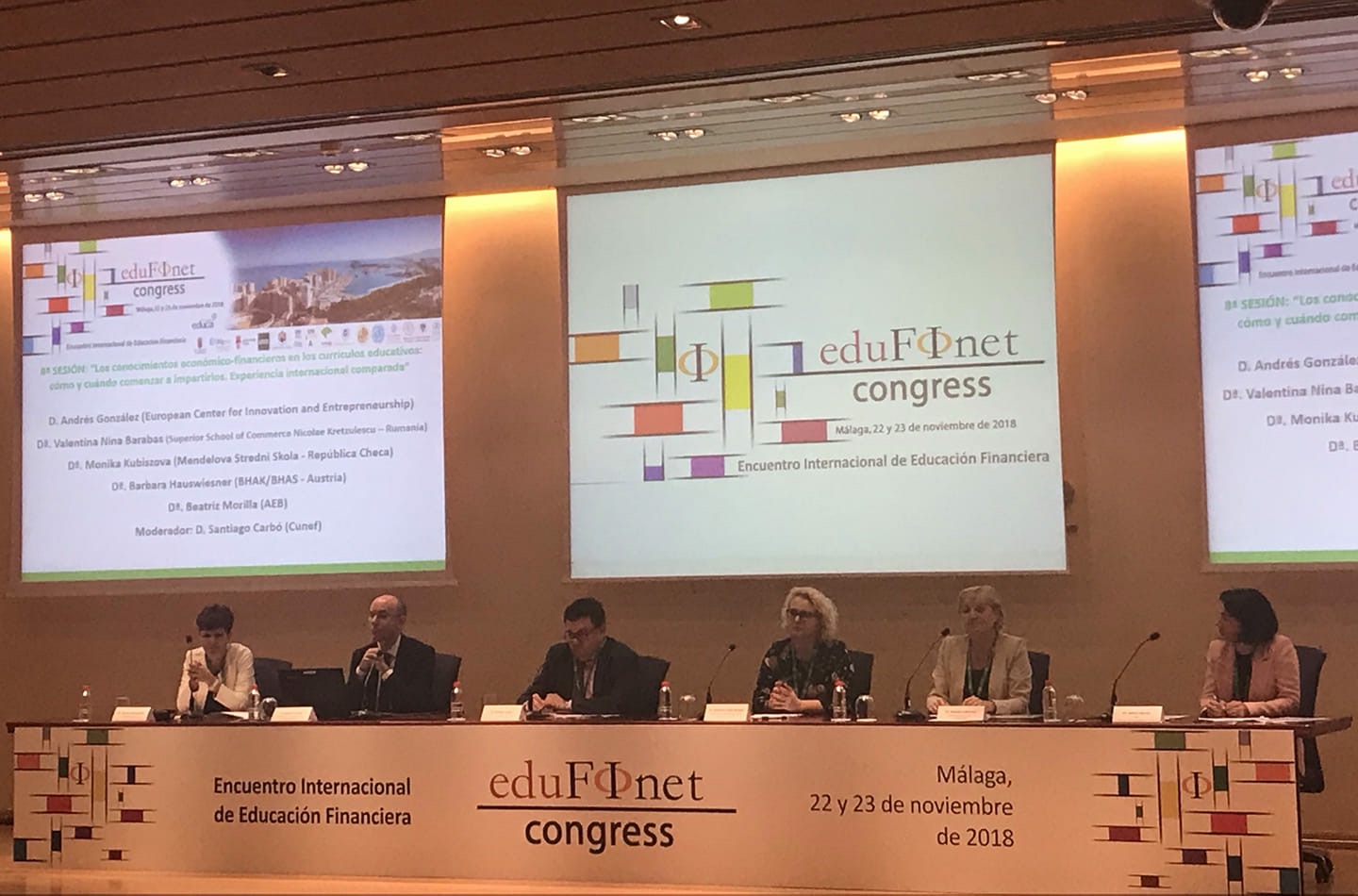 Our teachers has worked in the 8th Session: "Economic-financial knowledge in educational curricula: how and when to start imparting them. Comparative international experience "(Subject: economic-financial knowledge in the educational system / International experience). This session will be taught in English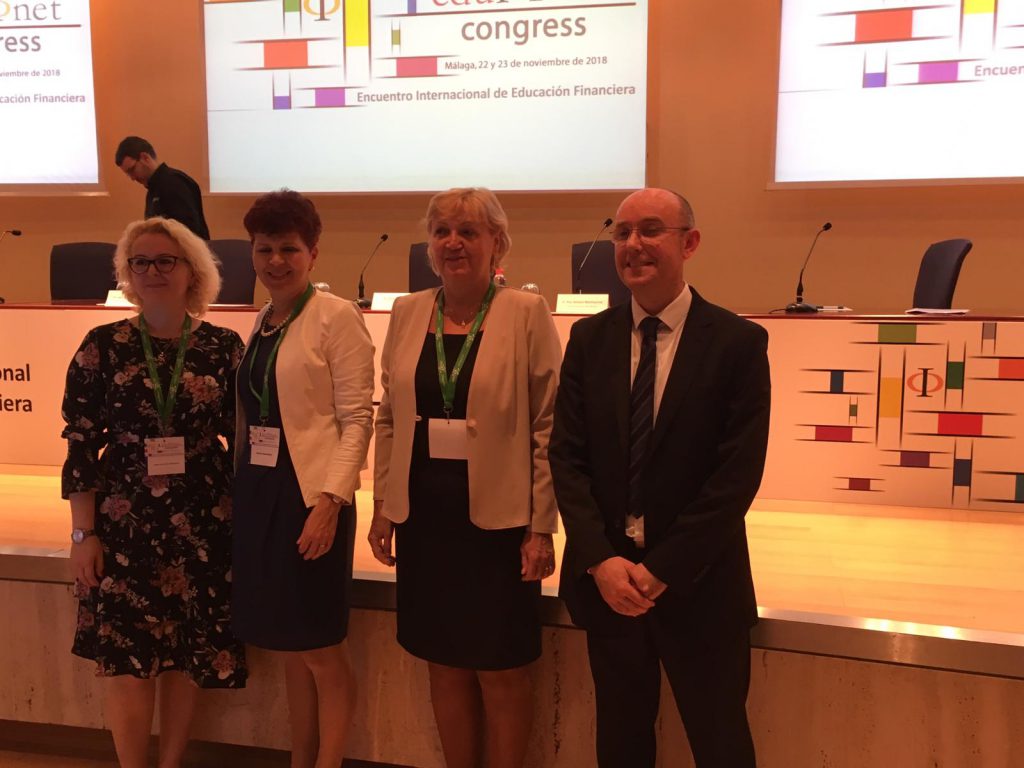 Speakers of our team and its subjets
Mr. Andrés González

(European Center for Innovation and Entrepreneurship)
"Analysis of the state of financial competition in young Europeans: a comparative vision"

Mrs  Valentina Nina Barabas

(Superior School of Commerce Nicolae Kretzulescu – Romania)
"Financial Education in Selected European Countries – from Kindergarten to University"

Mrs Monika Kubiszova

(Mendelova Stredni Skola – Czech Republic)
"Financial Education in the Czech Republic and examples of good practice"

Mrs Barbara Hauswiesner

(BHAK / BHAS – Austria)
"Financial Education in Selected European Countries"

Mrs Beatriz Morilla

(AEB)
"Financial literacy as a life skill"

Moderator: Mr. Santiago Carbó (Cunef)
Inteviews of the Teachers of the DTSE project in the Edufinet Congress
Mr. Andrés González 
Mrs  Valentina Nina Barabas
 Mrs Barbara Hauswiesner
Mrs Monika Kubiszova
Impact  of 
Edufinet Congress in the Mass media 
This congress had a very important impact in internacional especialized Mass Media and regional newspapers like we can see in this links
10 de noviembre de 2018
La Nueva Crónica. 10 de noviembre de 2018
La Opinión de Málaga. 10 de noviembre de 2018
Málaga Hoy. 10 de noviembre de 2018
12 de  noviembre de 2018
El Correo de Zamora. 12 de noviembre de 2018
19 de noviembre de 2018
20 minutos. 19 de noviembre de 2018
Europa Press. 19 de noviembre de 2018
Futuro a fondo. 19 de noviembre de 2018
Gente en Málaga. 19 de noviembre de 2018
La Nueva Crónica. 19 de noviembre de 2018
Teleprensa. 19 de noviembre de 2018
Zamora 24 horas. 19 de noviembre de 2018
20 de  noviembre de 2018
La Opinión de Málaga (Digital). 20 de noviembre de 2018
El Correo de Zamora. 20 de noviembre de 2018
La Nueva Crónica. 20 de noviembre de 2018
La Opinión de Málaga. 20 de noviembre de 2018
Sur Digital. 20 de noviembre de 2018
21 de noviembre de 2018
Entrevista Director del Proyecto Edufinet. Estrategias de Inversión. 21 de noviembre de 2018
22 de noviembre de 2018
Agencia EFE. 22 de noviembre de 2018
Bolsamanía. 22 de noviembre de 2018
Crónica de Cantabria. 22 de noviembre de 2018
Diario de León. 22 de noviembre de 2018
Diario Siglo XXI. 22 de noviembre de 2018
El Diario Vasco. 22 de noviembre de 2018
El Economista. 22 de noviembre de 2018
El Economista. 22 de noviembre de 2018
El Obrero. 22 de noviembre de 2018
Eldiario.es. 22 de noviembre de 2018
Es investing. 22 de noviembre de 2018
Europa press. 22 de noviembre de 2018
Europa press. 22 de noviembre de 2018
Europa press. 22 de noviembre de 2018
Expansión. 22 de noviembre de 2018
Expansión. 22 de noviembre de 2018
Finanzas. 22 de noviembre de 2018
Finanzas. 22 de noviembre de 2018
Futuro a fondo. 22 de noviembre de 2018
Gente Digital. 22 de noviembre de 2018
Gente Digital. 22 de noviembre de 2018
Globalnews. 22 de noviembre de 2018
Hoy es. 22 de noviembre de 2018
La Razón. 22 de noviembre de 2018
La Rioja. 22 de noviembre de 2018
Murcia Diario. 22 de noviembre de 2018
Navarra Información. 22 de noviembre de 2018
Noticias Interbusca. 22 de noviembre de 2018
Profesionales hoy. 22 de noviembre de 2018
Sur Digital. 22 de noviembre de 2018
Te interesa. 22 de noviembre de 2018
Teleprensa. 22 de noviembre de 2018
Yahoo finanzas. 22 de noviembre de 2018
23 de noviembre de 2018
20 minutos. 23 de noviembre de 2018
Estrategias de inversión. 23 de noviembre de 2018
Europa press. 23 de noviembre de 2018
Europa press. 23 de noviembre de 2018
Gente Digital. 23 de noviembre de 2018
Teleprensa. 23 de noviembre de 2018
24 de noviembre de 2018
La Opinión de Málaga. 24 de noviembre de 2018
30 de noviembre de 2018
20 minutos. 30 de noviembre de 2018
Estrategias de Inversión. 30 de noviembre de 2018
Europa Press. 30 de noviembre de 2018
Europa Press. 30 de noviembre de 2018
Expansión. 30 de noviembre de 2018
Finanzas.com. 30 de noviembre de 2018
Gente Digital. 30 de noviembre de 2018
Infobolsa.es. 30 de noviembre de 2018
Interbusca. 30 de noviembre de 2018
Seriejoven.com. 30 de noviembre de 2018
Teinteresa.es. 30 de noviembre de 2018
1 de diciembre de 2018
Diario de León. 1 de diciembre de 2018
El Correo de Zamora. 1 de diciembre de 2018
La Nueva Crónica. 1 de diciembre de 2018
La Opinión de Málaga. 1 de diciembre de 2018