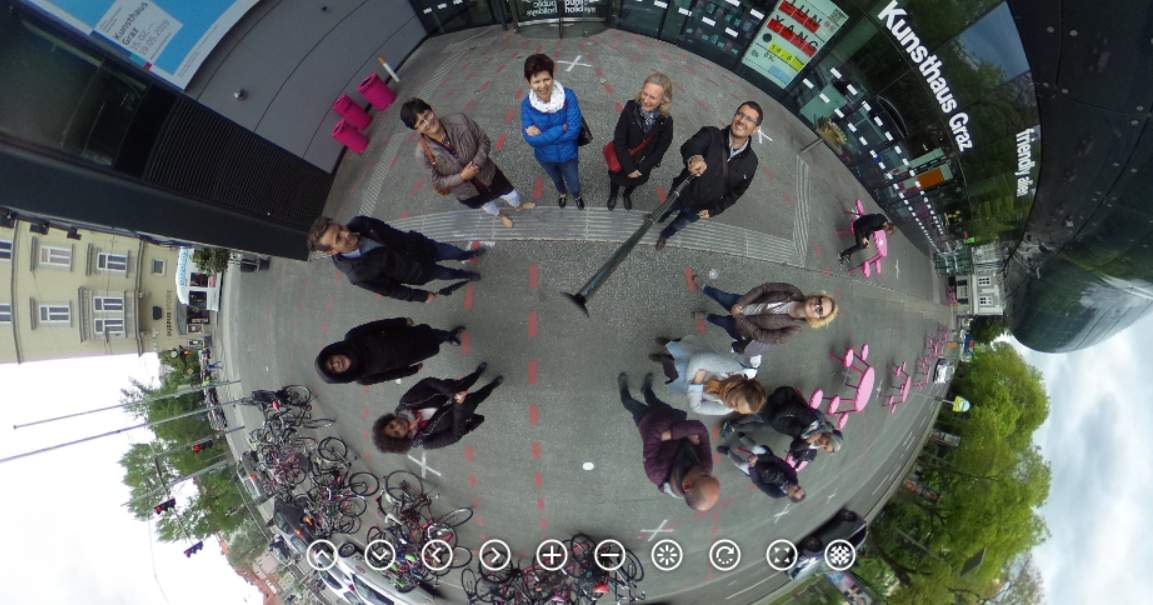 In  16 / 05 / 2019, third day of M3 meeting in Austria, from 13:30 to 21:00 as part as the objetive of learning the cultural context of each patner,  we have a guided tour in the town of Graz.
Graz is a very important town (second of austria) with a historical heritage. We discover many of the secrets of this town. We visit the Modernist cultural hall Kunsthaus,  the cathedral and ferdinand Mausoleum,  the city center and the city hall and finally we discover the Mur river and its relation with the town.
We take these nice 360 shots.
Post from RICOH THETA. – Spherical Image – RICOH THETA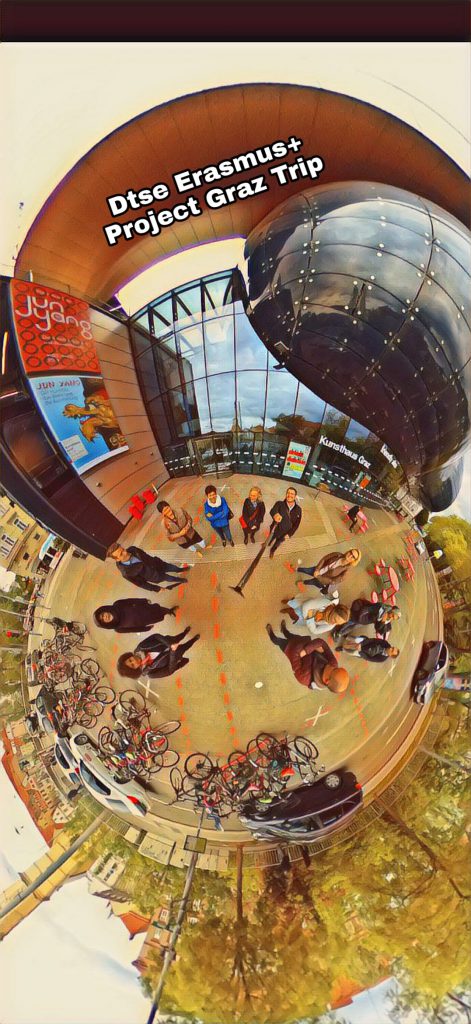 2362total visits,1visits today