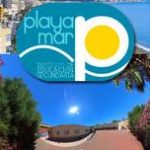 By
Alfonso@Playamar
On Tuesday, 26.03 2019, Second day of C5 Meeting from 10:00 to 10:30 , we recibed a very complete and practical conference via video conferences with the technical aid of ECIE and in collaboration with Edifinet Team.
This Activity was part of the A15: Debate: "Banking versus non-bank financing"Activity
This video conference about " Debate: Banking activities – Foreign trade operations and international financing" was imparted by Beatriz Celestino, Degree in Economy by University of Málaga, MBA Esesa Business School. Teacher at the University of Malaga, and ESIC ESESA and EOI, International Business Adviser at Unicaja International Department
In this conference we learn very interesting information about how are made the Foreign trade operations and international financing.
From this lines we would like to thank Prof Beatriz Celestino for this interesting Conference.

2496total visits,2visits today