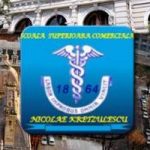 By
SSC Nicolae Kretzulescu Romania
SCHOOLS AND THE WORLD OF WORK
The theme of the meeting in Bucharest
MONDAY
21.01 2019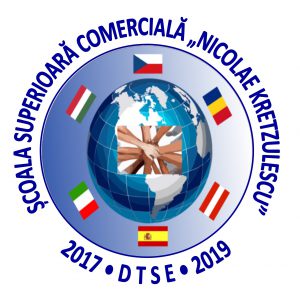 After the presentation of the school and the guests, the activities of the first day – Monday, January 21 – continued with the SWOT Analysis of Social Entrepreneurship, materialized by the Romanian team, which was a basis for discussion for our partners as well as for the guests. They exemplified the activities carried out by each one in addition to one part of the analysis.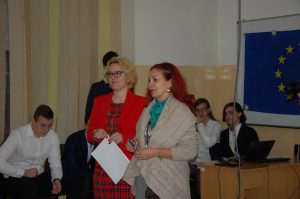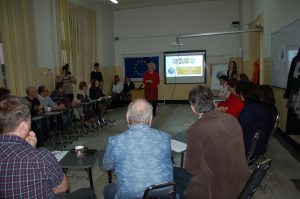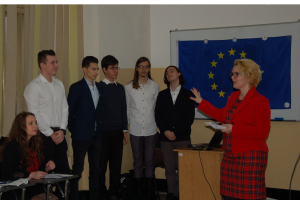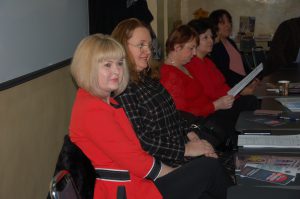 We visited some of the school's cabinets and labs.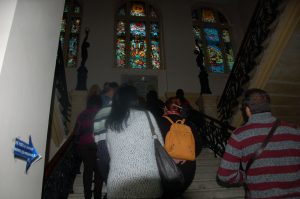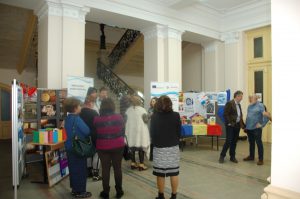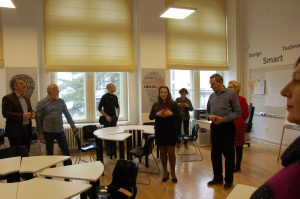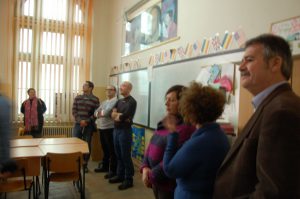 The Czech team has coordinated an initiation work-shop to use the eXeLearning program, a free software tool to create educational content. It allows the creation of easily navigable web pages, including text, images, interactive activities, image galleries, or multimedia clips. All educational materials generated with eXeLearning can be exported in different digital formats used independently or integrated into a Learning Management System (LMS), such as Moodle, which is why it is intended to use it to continue with the manual entrepreneurship this time in digital form.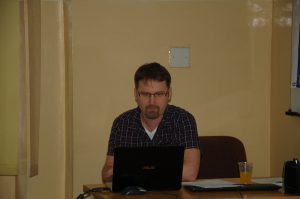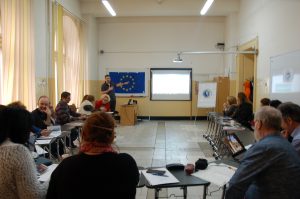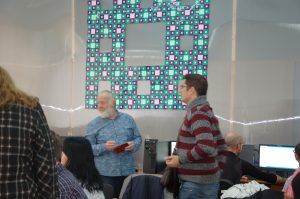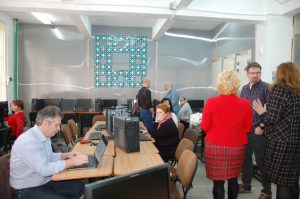 We enjoyed the support we had from the Dean of the Spiru Haret University, Dr Mariana Iatagan, and the presence in our school of the TV reportage track TVH KIDS CHANNEL – a television dedicated to children and parents.
We completed the day's information with the introduction in the history of our place, our school being in the vicinity of the zero kilometer of the capital, so from St. George's Church Square we headed to the Historical Center Assembly, otherwise listed in the Historical Monuments List in 2010. In -a period decoration, preserving much of the history of Bucharest, the Old Court, Manuc's Inn, the Stavropoleos and St. Anton churches, as many other old buildings have been in the spotlight of our invitations. The buildings on Lipscani Street were built mainly in the 19th century. the nineteenth century in the neo-classical and neo-baroque style completed the mute history of Bucharest.
Post from RICOH THETA. – Spherical Image – RICOH THETA