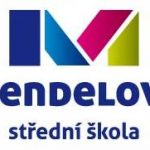 By
zdenekmatus
From 21. 1. 2018 to 26. 1. 2018 we spend time with our teachers (Monika Kubiszova and Zdenek Matus) in Spain in the city named Torremolinos thanks of activities C1 – program Erasmus+. Some of us lived in Spanish families, others in a hotel but all of had the chance to communicate in foreign language with students and teachers from Spain, Romania, Hungary, Czech Republic, Austria and Italy. The whole week we were getting to know Spanish culture and taking part in workshops about social entrepreneurship. During the workshops we were working in groups and we had to talk in English. Besides Torremolinos we also visited Granada and Malága.
On the first day we were mostly at school working in different workshops (we learned for example the method CANVAS, coaching, the creating websites) There we discussed how to run business work together.
On Tuesday we went on trip to Granada, where we visited La Alhambra (medieval complex of places belonging to Arabic sovereigns), Parque de las Ciencias (interactive museum of science and technique), The centre of  Granada and Mirador de San Nicolás with the beautiful view on the city.
On Wednesday we had another workshop named Financial education for entrepreneurs. The workshop was held in the financial centre of Malága and it was a presentation about finances in everyday life. We had participate actively because we voted in different cases to choose the right way how to solve financial problems.  After the presentation ended we went to company Ingenia. That company has already 25 years. They told us how the company had grown up. After that we saw one of the greatest exhibitions in the museum Pompidú.
On Thursday morning we were at school again (workshops Podcast Radio and how to use E-twinning), then we had a class of golf, where we had a chance to try a traditional Spanish dish Paella.
Our last evening was very exciting because we had the opportunity to watch a basketball match between Spanish teams Unicaja and Baskonia. During our trip we gained a lot of experiences and it also gave us the opportunity to talk with people from other countries.
Jana Blažková, Lucie Skýpalová, Natalie Kladivová (students of 2.A)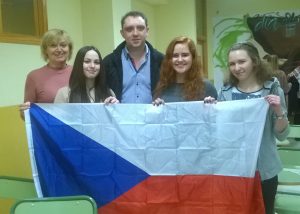 880total visits,1visits today